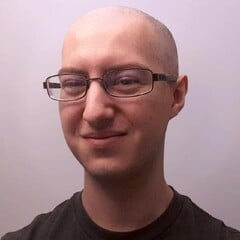 Luis DaSilva
Animator/Illustrator
Seattle, United States of America
About
Many artists will begin their story with the phrase, "I've been drawing since I could hold a pencil." While it's a classic, that story is not mine.
My interest in visual arts was formed in my early teens from a blend of both grandiose film and game productions that require teams of hundreds, and the independent artists and game developers of the web in the early 2010s. I strive to create work that reflects the sense of awe and mystique from large-scale projects, and the charm of independent works.
Today, those influences have drawn me to study the technical skills required of artists in the the game and film industries, while also finding inspiration in the artists of the web.
Skills
2D Animation
Illustration
3D Animation
Character Animation
Vector Illustration
Python Scripting
Scripting
Unity
Software proficiency

After Effects

Illustrator

Maya

Photoshop
Substance Painter

Unity

Premiere

Python

Animate
Reel